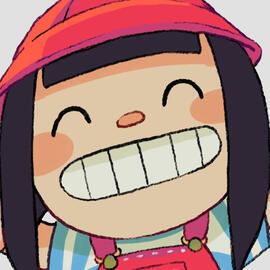 poqu
---
smallfry artist
About
Hi, I'm poqu! I love making cute illustrations, and especially like to draw and design backgrounds/environments.My art can be found on my website!Most of my art is done in Procreate, but I do also use Clip Studio Paint.
Commissions
I'm accepting commissions for illustrations and character drawings! My illustration and character rates are for personal use, and will change for commercial use. All prices are listed in USDMy terms of service can be found here. Please agree to them before we begin the commission process!If interested, I'll respond to twitter DMs and emails at [email protected] If the commission is particularly big, or you have a lot of references, email would be preffered.
Full Illustration
Prices start at $400 and can go up to $800+ depending on the level of complexity, number of characters, and details of the background. For a general idea, scenes with more clutter and objects will cost more.
Simple Illustration
Prices start at $200 and can go up to $400 depending on level of detail and complexity. Simple is just referring to a less complicated background/scene, or a character separated from the background. It's mostly a cheaper option for the full illustration!
Character drawing
Prices are $60-80 depending on detail/complexity, +$30-60 per character added, and +$10-20 for simple background elements.
Twitch Emotes
Emotes for twitch/discord are $25 per emote
Contact
You can contact me at [email protected] or dm me on discord if we know each other there.I'm also active on these sites and will respond to dms:
Twitter: @poqu_a_doodle